Hotel for Children Sardinia
The most beautiful holidays for the whole family are now available in Baja Sardinia.
Actually, at the Grand Hotel Smeraldo, children will also have the opportunity to enjoy unforgettable days thanks to the entertainment staff who will arrange games, activities and outdoor challenges and they will all have the chance to have some real fun and make new friends just a few metres from the sea. And let's not forget about the sensational park with its swimming pools, four large pools on different levels that descend gently towards the sea.
Once you have settled into one of the hotel's 160 bedrooms – all of which are decorated with colours and fabrics that are traditionally Sardinian – the family holiday at the Grand Hotel Smeraldo can start with peaceful and relaxing days.
On the large private beach which is equipped with sun umbrellas, sun loungers and a sun deck, parents can put on their swim-wear and immerse themselves in the crystal-clear waters of the gulf and enjoy long stretches of tranquillity whilst the little ones can play happily without ever being too far away from their parents.
This is all less than two hundred metres from the centre of Baja Sardinia, an exclusive location in which you can go shopping or enjoy some local delicacies in one of the town's marvellous restaurants and just a few kilometres away is Porto Cervo which is renowned for its extremely elegant boutiques.
Offers from:
Grand Hotel Smeraldo Beach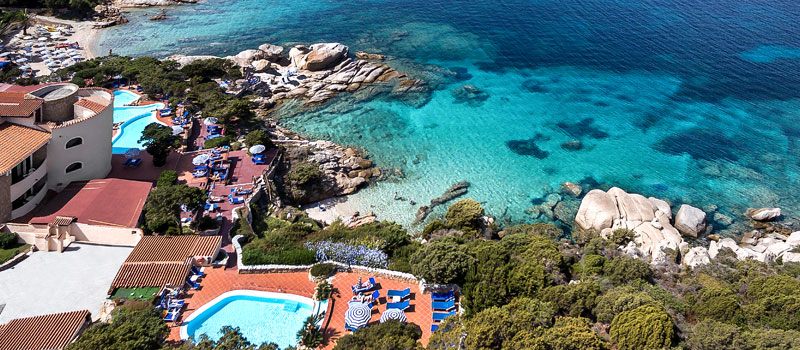 PREPAID AND NOT REFUNDABLE RATE - PAY NO...
Get the best price for your holiday in Sardinia! B...
discover more
Grand Hotel Smeraldo Beach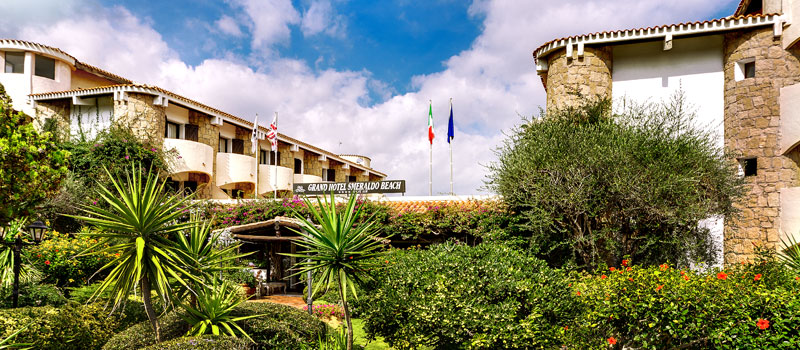 FLEXIBILE RATE - PAY IN HOTEL
Choose the best flexible rate! Free cancellation u...
discover more
Online offer:
Only with us