Hotels for Families Costa Smeralda
The Grand Hotel Smeraldo opens its doors to a holiday for the whole family inside its exclusive property in Baja Sardinia where you will be able to spend some unforgettable days relaxing and having fun.
Surrounded by a luxurious Mediterranean garden, the Grand Hotel Smeraldo Beach also boasts spectacular views of the Maddalena Archipelago and direct access to a private beach and the hidden coves which nestle between the granite rocks that are typical on this part of the coast.
The private beach which belongs to the hotel, combines sand and rocks in perfect harmony and is lapped by the most beautiful sea in the whole of northern Sardinia. It is equipped to meet guests' every need with sun umbrellas and sun loungers.
At the Grand Hotel Smeraldo, lovers of snorkelling will find a seabed which is perfect for observing the underwater world whilst the whole family can swim and have fun in the four large pools that are laid out towards the sea, just a short walk from the fitness centre which also looks out over the water.
And, let's not forget that it is also possible to arrange some wonderful excursions: the hotel staff are available to organise some really memorable trips such as a going out on a boat to the National Park of the Archipelago, hiking on the Island of Caprera or horse-riding along the scenic paths of this region.
Le offerte di:
Grand Hotel Smeraldo Beach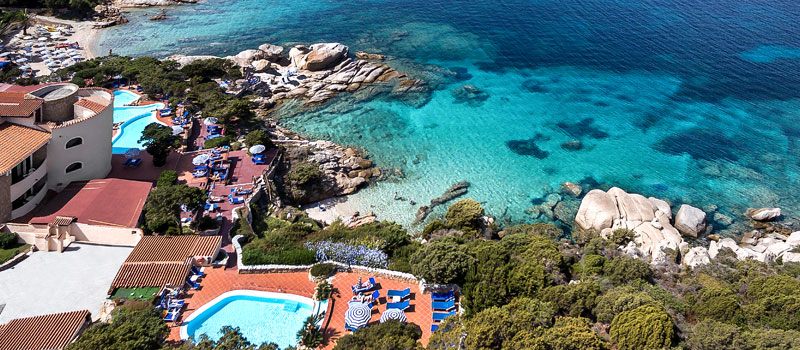 TARIFFA PREPAGATA E NON RIMBORSABILE - P...
Assicurati il miglior prezzo per la tua vacanza in...
scopri di più
Grand Hotel Smeraldo Beach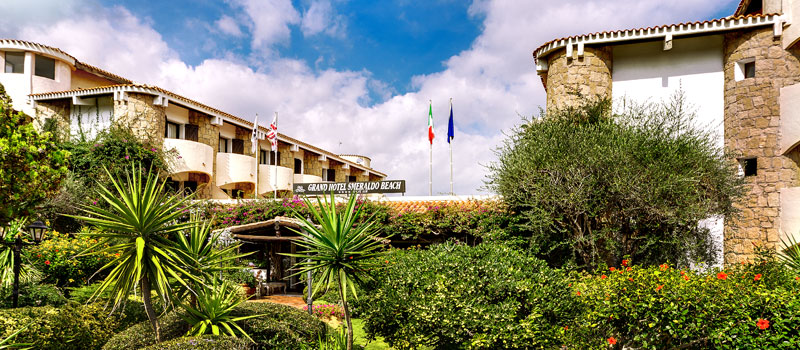 TARIFFA FLESSIBILE - PAGA IN HOTEL
Scegli la miglior tariffa flessible! Cancellazione...
scopri di più
Solo on-line:
Solo con noi