4 Star Hotel in Baja Sardinia
Very close to the crystal blue waters of northern Sardinia, nestled in a warm and enchanting setting, the Grand Hotel Smeraldo is a 4 Star hotel in the heart of the Costa Smeralda.
Less than 200 metres from the centre of Baja Sardinia and just 5 kilometres from Porto Cervo, the hotel opens its doors to a holiday that is all about comfort, relaxation and well-being.
The Grand Hotel Smeraldo is made up of 160 spacious and carefully furnished rooms that pay homage to traditional Sardinian style. This typically features wooden furniture and embroidered fabrics. The rooms may have a view across the lush Mediterranean greenery towards the hills or towards the sea which is just a few metres away. You can admire these extraordinary panoramas from on high on your own personal balcony where you can sit and enjoy a relaxing break.
Then you may wish to dive back into the large pool which is surrounded by the lush local vegetation or wander down to the private beach which is for the exclusive use of the hotel's residents. The beautiful sea bed and the crystal-clear waters make this beach a perfect place for diving and snorkelling enthusiasts who want to enjoy their favourite activity in a truly unique location.
The granite rocks that surround the beach actually create a wonderful cove in which to relax and sunbathe on the loungers that are provided for guests by the hotel.
Offers from:
Grand Hotel Smeraldo Beach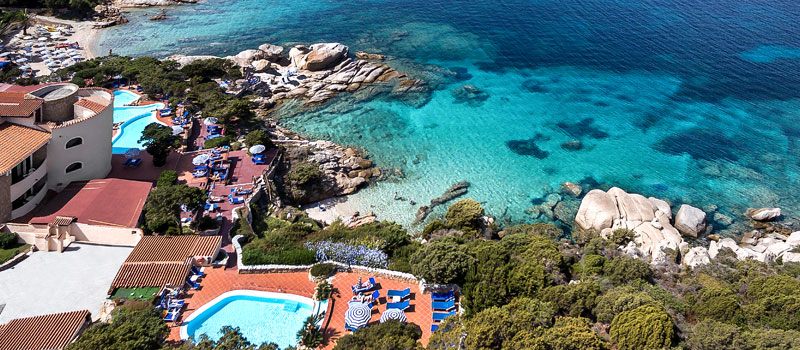 PREPAID AND NOT REFUNDABLE RATE - PAY NO...
Get the best price for your holiday in Sardinia! B...
discover more
Grand Hotel Smeraldo Beach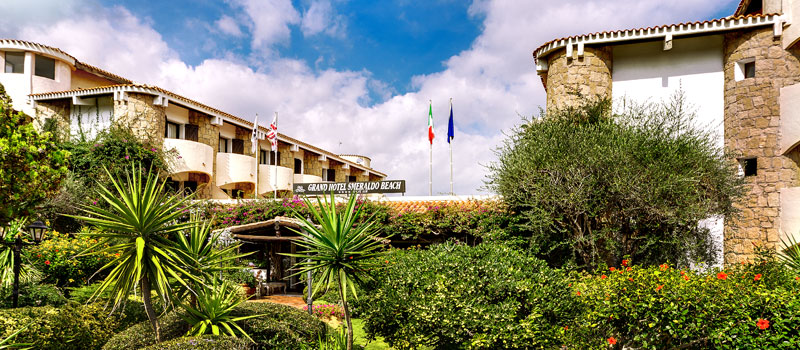 FLEXIBILE RATE - PAY IN HOTEL
Choose the best flexible rate! Free cancellation u...
discover more
Online offer:
Only with us