4 star hotels in Baja Sardinia
The "Grand Hotel Smeraldo Beach", one of the best 4 star hotels in Baja Sardinia, rises exactly where nature took fun of creating a stage of rare beauty. It is an important accommodation facility structured on different levels sloping down to the beach and the "natural swimming pools", inserted among the granitic pastel color rose rocks, often polished by the wind modelling them in odd and different shapes of incomparable beauty, so much to generate unforgettable emotions. With 400 beds divided among "standard", "with a side view of the sea" and "with a front view of the sea", all with the comforts of a four star hotel.

It is soberly furnished, adapted to the typology of Costa Smeralda, with furniture and fabrics that, in their simplicity, constitute the points of greatest and common liking. Grand Hotel Smeraldo Beach, one of the best 4 star hotels in Baja Sardinia, is located at about 200 metres from the central square of Baja Sardinia, a sea village where no introduction is needed, as it represents the natural extension towards the north of Costa Smeralda. From Pitrizza and Porto Cervo the inlets and the structures of Baja Sardinia are at a few kilometres.

It is a live village, full of life, of settlements and prestigious villas, among restaurants, bars, discotheques and boutiques. All around there is a unique nature dominated by valleys, hills, inlets, granitic natural monuments with the oddest shapes, which often look and take the shape of the mastodontic shape of an animal, recalling old memories.
Offers from:
Grand Hotel Smeraldo Beach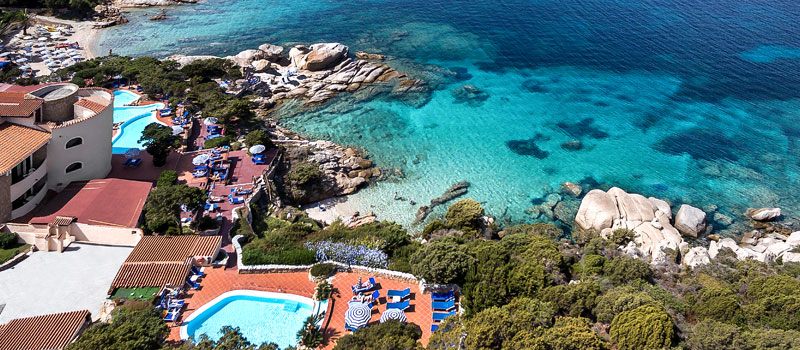 PREPAID AND NOT REFUNDABLE RATE - PAY NO...
Get the best price for your holiday in Sardinia! B...
discover more
Grand Hotel Smeraldo Beach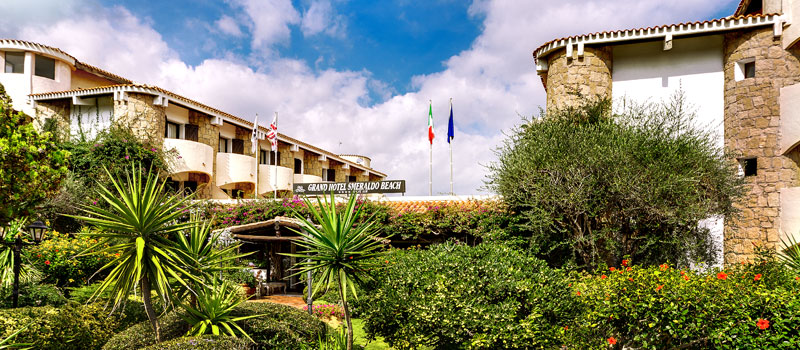 FLEXIBILE RATE - PAY IN HOTEL
Choose the best flexible rate! Free cancellation u...
discover more
Online offer:
Only with us