Hotel with Restaurant in Baja Sardinia
In the heart of Baja Sardinia, the Grand Hotel Smeraldo is the perfect place in which to spend a holiday dedicated to relaxation and good taste.
Blessed with a large private beach that leads to a small gulf that is surrounded by granite rocks, the hotel can offer all its guests the chance to enjoy peaceful, restful days enjoying the typical local produce from Sardinia. The Pagoda restaurant, which looks out across the sea, serves a delicious and varied international breakfast each morning and a tasty buffet for lunch with a range of grilled fish and meat and is the perfect place in which to have lunch when you've finished sun-bathing in anticipation of a relaxing afternoon outside.
Surrounding the Grand Hotel Smeraldo is a park of Mediterranean scrub that carries the perfumes of heather and rosemary on the breeze and is an idyllic place to lose yourself in as you stroll through the shrubs enjoying panoramic views that are truly unique of their kind.
Just a few metres away, you will find the extraordinary gardens with their swimming pools that descend gently towards the beach and the crystal-clear water of the sea. The Smeraldo restaurant, located on the ground floor of the hotel, has views overlooking the pools and inside the elegant rooms, you will be tempted by local and international cuisine that offer menus focussing on a wide range of fresh local produce of the highest quality.
Offers from:
Grand Hotel Smeraldo Beach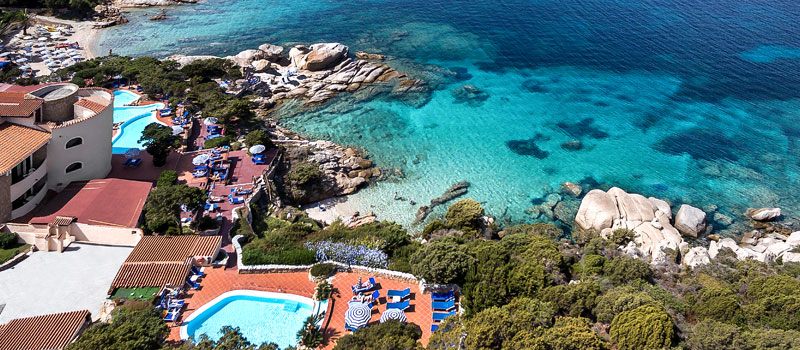 PREPAID AND NOT REFUNDABLE RATE - PAY NO...
Get the best price for your holiday in Sardinia! B...
discover more
Grand Hotel Smeraldo Beach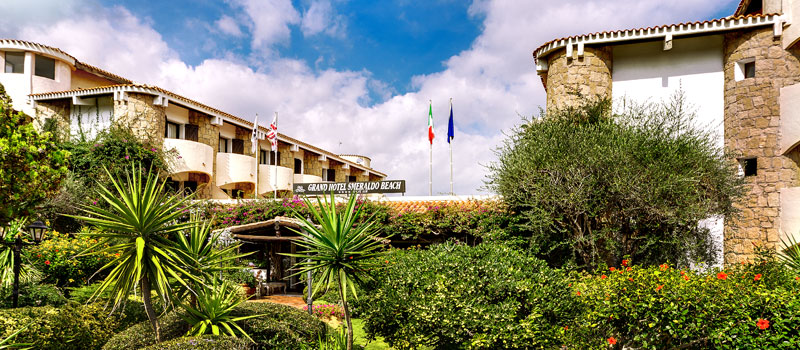 FLEXIBILE RATE - PAY IN HOTEL
Choose the best flexible rate! Free cancellation u...
discover more
Online offer:
Only with us