Holidays in Sardinia
Less than 200 metres from the centre of Baja Sardinia, the Grand Hotel Smeraldo Beach is the perfect location for your holiday in Sardinia. This 4 Star hotel is located in one of the most beautiful areas of the Costa Smeralda and is just a short stroll from the sea and will provide you with spectacular views on a daily basis.
Surrounding the hotel is a sumptuous Mediterranean garden inside which you can smell the scent of heather and rosemary whilst the granite rocks, sculpted by centuries of being buffeted by the mistral, are the main protagonists in this spectacular and fascinating scenery.
The luxurious hotel, just a short stroll from the sea, can offer guests a choice of 160 rooms all of which are tastefully furnished with utmost care and attention to detail.
The accommodation, which can boast views of the sea from the side or the front of the hotel or views of the gardens which stretch away towards the hills, is furnished in the typical style of the local area with pastel colours, wooden furnishings and the typical traditionally embroidered textiles of Sardinia.
Some of the rooms can also accommodate a third bed or a crib for the little ones if needed, whilst all the rooms have either a balcony or a terrace, satellite TV., a telephone, a fridge, air-conditioning and a hairdryer.
Guests will be enveloped in an authentic and exclusive atmosphere which can only enhance their relaxing experience and feeling of well-being.
Offers from:
Grand Hotel Smeraldo Beach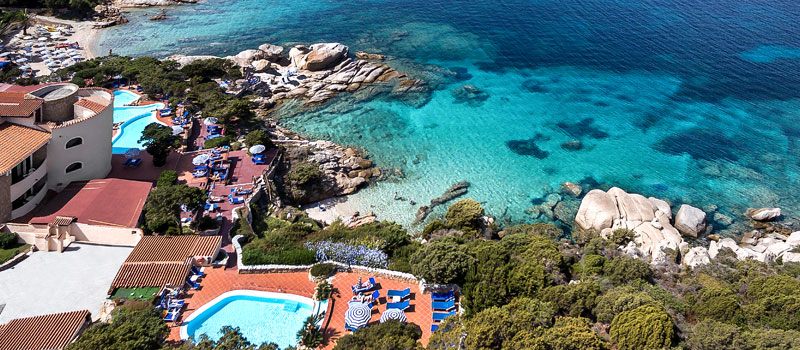 PREPAID AND NOT REFUNDABLE RATE - PAY NO...
Get the best price for your holiday in Sardinia! B...
discover more
Grand Hotel Smeraldo Beach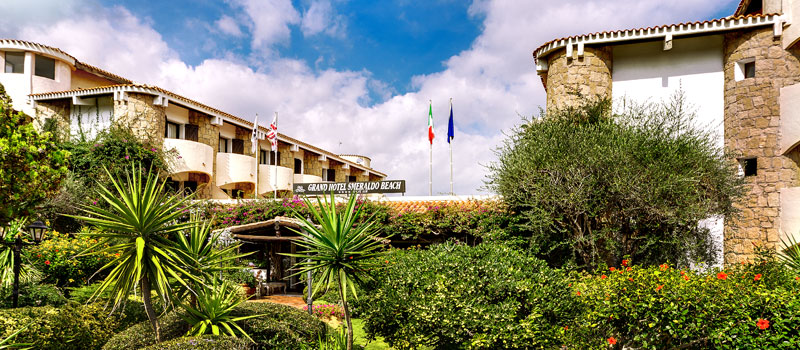 FLEXIBILE RATE - PAY IN HOTEL
Choose the best flexible rate! Free cancellation u...
discover more
Online offer:
Only with us