Hotel Sardinia with Swimming Pool
With its vast swimming pool park which is laid out over various levels descending towards the sea and its superb private beach belonging to the hotel, the Grand Hotel Smeraldo is a wonderful 4 Star hotel in the heart of Sardinia.
Less than two hundred metres from the centre of Baja Sardinia and just two kilometres away from the famously elegant Porto Cervo, the hotel opens its doors to guests for an unforgettable stay that can be spent relaxing in complete peace.
The hotel's 160 rooms are decorated in traditional Sardinian style with the use of embroidered fabrics and typical pastel colours which contribute to a truly unique ambience that is full of charm. From the rooms with views over the park as well as those that look out to sea, the views that guests can enjoy from their own private balconies will take your breath away. The Grand Hotel Smeraldo is actually surrounded by an immense park of Mediterranean scrub that grows together freely with wild heather and rosemary. All this is just a few steps from the sea and from the spectacular private beach which is surrounded by limestone rocks making this one of the jewels of the north Sardinian coast, the perfect place to enjoy long refreshing swims in the sea or discovering the sea life whilst snorkelling.
And, for a light lunch or a refreshing drink as you enjoy the view of the gulf, the Beach Bar is just around the corner.
Offers from:
Grand Hotel Smeraldo Beach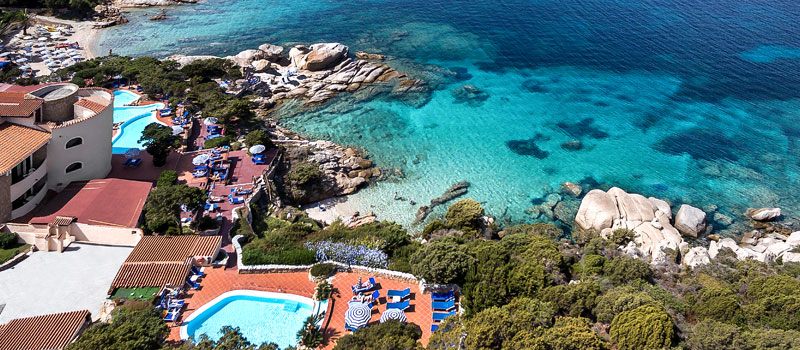 PREPAID AND NOT REFUNDABLE RATE - PAY NO...
Get the best price for your holiday in Sardinia! B...
discover more
Grand Hotel Smeraldo Beach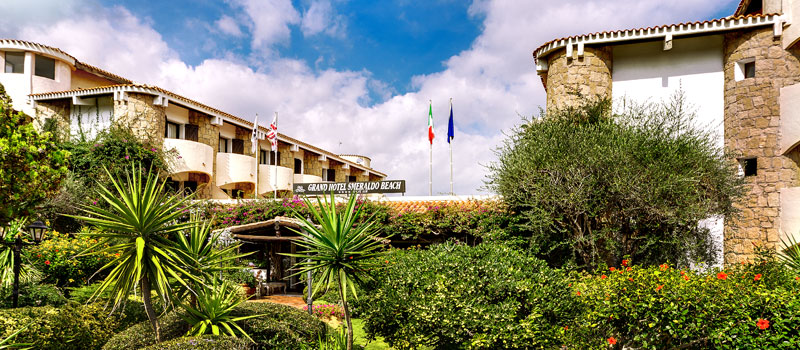 FLEXIBILE RATE - PAY IN HOTEL
Choose the best flexible rate! Free cancellation u...
discover more
Online offer:
Only with us